Dynamic Sports Cupping, Ballaghaderreen
At Enhanced Motion, we have a real understanding of just how much your pain can impact your life every single day. It can feel like nothing will ever change. As if the discomfort will never end. As if you'll never enjoy an active lifestyle again. But if you find you've lost hope, we want to help.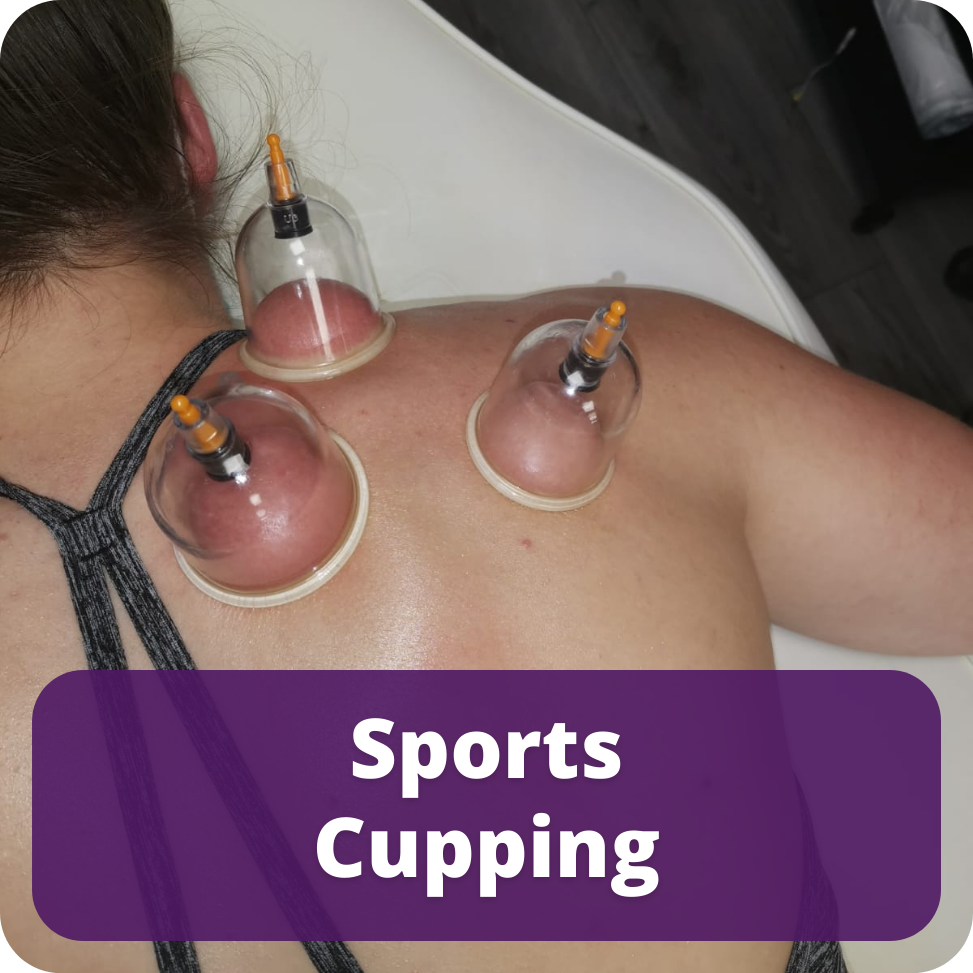 With over 10 years of experience, Enhanced Motion lead clinician and qualified Neuromuscular Therapist, Liz Cummins has been been on the frontline of fighting pain in the County Roscommon.
From acupuncture to cupping, Liz's unique training and multidisciplinary approach have made her the perfect guide to help you beat your pain.
What Is Sports Cupping?
Maybe you've heard of cupping? Or maybe you've seen it on Facebook or other social media apps? But what do you actually know? Well, we won't bore you with all of the data, but here's what you can expect from sports cupping.
Cupping therapy is a form of therapy where suction cups are placed around various parts of the body. When the cups are placed, the suction created encourages blood and lymph flow to promote the healing of a broad range of medical ailments.
This therapy is usually painless and has a relaxing feel which can help soothe the nervous system, which in turn can help promote healing.
How Dynamic Sports Cupping Can Help You
The main aim of dynamic sports cupping, like many other treatments, is to quickly and safely ease pain and promote healing. It is that simple.
The problem is that most people don't know if cupping could be beneficial to them. Well, if you're experiencing any of the issues below then sports cupping could just be for you.
Cupping techniques used for the following injuries:
Calf Muscles (Gastrocnemius, Peroneal, and Tibialis)
Rotator Cuff And Shoulder Issues
Abdominal Cupping For Colon Stimulation Or Digestive Conditions
Respiratory Cupping For Diaphragm And Intercostals
Book Your Appointment Today
At Enhanced Motion, we understand that your pain has a huge impact on your lifestyle. But we also understand that with picking the children up from school, busy home lives, work schedules, and a pandemic, investing in your health isn't always a top priority.
But the truth is if that pain is stopping you from doing anything. If it is preventing you from getting back to the sports you love or even going for a brief walk down the street then you have to take action.
At Enhanced Motion, we're not another business. We don't offer services. We give you the tools and support you need to beat your pain and take control of your life without all the surgery and endless pain medicine.
So whatever your pain is, whatever it is stopping you, we want to help. Follow the link below and book your appointment now, or call us on 086 378 6701.