Dry Needling, Ballaghaderreen
At Enhanced Motion, we understand just how debilitating your pain can be. But we know it isn't just pain.
That pain can stop you from doing the activities you've always loved. It can make sleeping harder than ever. Getting into work can be an uphill struggle. It can even affect your relationships.
If this all sounds only too familiar then we want to help.
What Is Dry Needling?
Most people will see their doctor. Some may seek out other medical services, but few understand the real power in dry needling. So, what is it?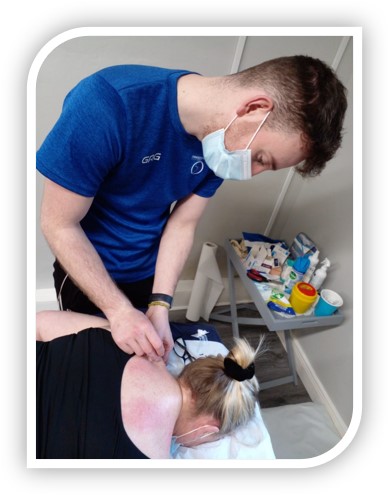 Unlike physiotherapy, dry needling isn't a rehab-based process. It is invasive whereby solid filament (acupuncture) needles are inserted into the skin and muscle directly at myofascial trigger points occasionally causing a local twitch response.
Those myofascial trigger points (sometimes known as a knot) consist of multiple contraction knots, which are related to the production and maintenance of the pain cycle. Targeting these areas with a needle helps provide quick pain relief and restore function of the targeted body part.
What Can Dry Needling Help?
With so little content to read about dry needling, most people don't know the real benefits and how it can help them.
The truth is, dry needling can be used for a variety of musculoskeletal problems. Muscles are thought to be a primary contributing factor to the symptoms.
Conditions that respond to dry needling include, but are not limited to:
Repetitive Strain Injuries
Book Your Appointment Today
At Enhanced Motion, we understand just how much of an impact your pain has on your life. It puts a hold on everything you love doing.
But we also know how daunting it can be to seek help. Do you need cupping, dry needling, a sports therapist, or a doctor? It all becomes very overwhelming very quickly, which is why we make it easy for you. Just one quick phone call, one initial assessment and we'll lay out the treatment that is right for you.
Whether it's back pain, neck pain, or chronic injuries we use all of our resources to get the results you need. We want to help you beat it without endless pain medication and without surgery.
Don't wait. Put your health and well-being first. Follow the link below and book your appointment now, or call us on 086 378 6701.