Athletic Rehab-Sports Injuries Ballaghaderreen
At Enhanced Motion we're not just a sports injury clinic, but sports injuries are some of the most common injuries we see.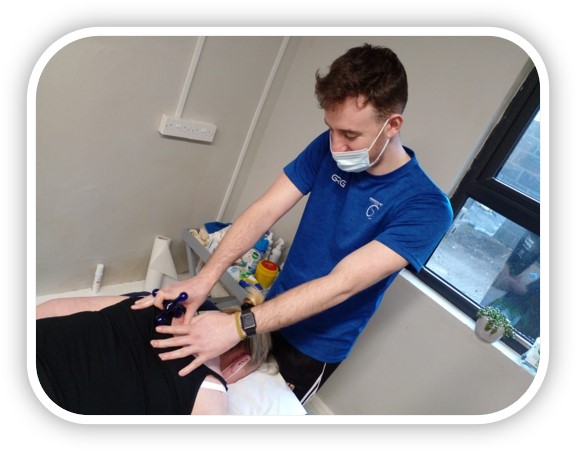 For the past 10 years, Enhanced Motion lead clinician and qualified Neuromuscular Therapist, Liz Cummins has been on the front lines of the fight against sports injuries. From her work with elite athletes such as Olympic boxer Aoife O'Rourke to her close relationship with local sporting clubs, Liz has used her unique multidisciplinary approach to master sports injury rehabilitation.
Whether it's running injuries, a knee injury, ankle sprain, shin splints, or any other kind of sport injury we know how much of an impact this can have on your life. But at what point do you seek help?
Well, if any of the feelings below resonate with you then it may just be time to take action and pick up the phone:
Exhausted and fed up with being injured and in pain.
Sick of relying on pain relief medication.
You just want a good pain-free night's sleep.
You want to get back to training and the activities you love.
What Can You Expect From Your Consultation?
We know that whether you're coming to us, or other medical services, the whole process can be daunting. Often you don't know who to turn to or who to trust. That's why we are totally transparent. We understand that a clear plan can help you make the decision that is right for you.
So here's exactly what you can expect from your consultation…
A discussion of your injury, when it first came about, and just how it's putting your life on hold.
We'll walk through a timeline of your previous injuries or illnesses to get a clear understanding of what is going on.
Establishing what internal and external stressors are causing your sports injury to help prevent future injury.
Set goals that we'll achieve together.
A thorough physical assessment and examination so we can get to the root cause of your injury. Don't worry we're not questioning your sports fitness or running technique, we just want to get to the bottom of it all.
We'll give you a simple explanation of our findings so you're not left in the dark.
Together we'll design a treatment and rehabilitation plan that works for you and fits around your lifestyle, plus create a conditioning programme, if needed.
We'll help to relieve pain safely using hands-on work and get going on rehabilitation exercises to aid faster recovery.
Most of all we'll build a relationship because we know that when it comes to sports rehabilitation we work better together.
The aim of every appointment is simple. We want you to feel the progress and leave feeling super confident that you're beating your sports injury with our help.
Enhanced Motion Injury Prevention
We don't just deal with your initial injury and aid recovery. We want to resolve the root cause of the problem, helping you prevent future injuries.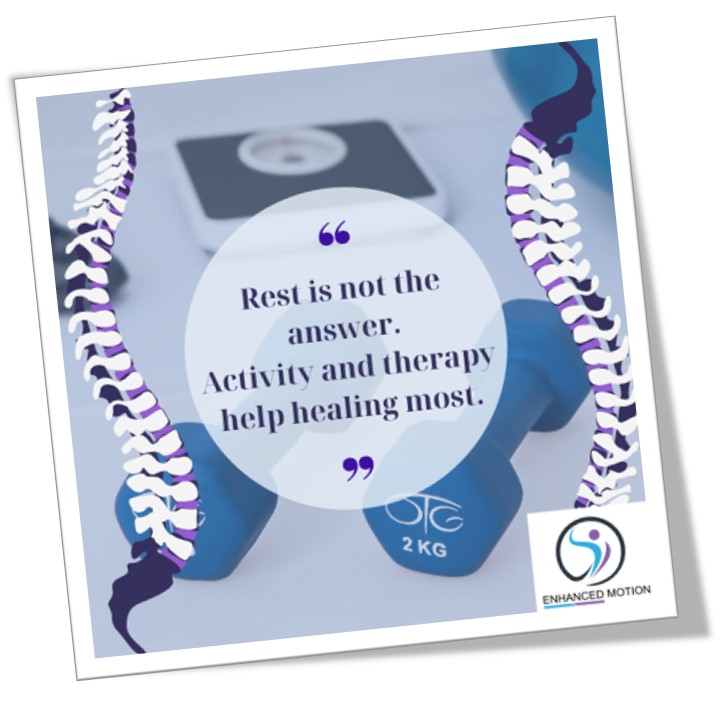 At Enhanced Motion, we want to make sure that when you get back to full fitness performance and exercise, you don't have to go through it all over again.
Book Your Appointment Today
At Enhanced Motion we understand just how much of an impact a sport injury can have on your life. It's not as simple as just being in pain. It will put a hold on everything you love doing.
So, whether you want to enter the Cork City or Dublin Marathon, get back to training with your team or just get to play with your children… Don't wait.
If it's shoulder pain, chronic injuries, or any other kind of sport injuries, we want to help you beat it without endless pain medication and without surgery.
So don't wait. Put your health and well-being first today. Follow the link below and book your appointment now, or call us on 086 378 6701.